Light burnt magnesium powder stands up for economic development
Date:
2019-07-24

Author: Click:
Light burned magnesium powder industry
Desulfurized magnesium oxide
On the road of sustainable development, Dashiqiao City puts the sustainable development of light burned magnesium powder at an important position, makes full use of its own advantages, adheres to scientific and technological innovation as the guide, scientifically formulates development plans, encourages technological innovation, and improves guiding policies. Implementing major projects, optimizing the development environment, and promoting industrial technology advancement and development, thus realizing the transition from resource advantages to economic advantages. In the assessment of the approved national sustainable development experimental areas, the development of the magnesium industry accounted for more than 60% of the share.
Known for its rich magnesium resources, it is known as one of the world's "four major magnesium mines". How does "China's Magnesium Capital" transform this unique resource advantage into an economic advantage? It is the establishment of the National Sustainable Development Experimental Zone in Dashiqiao City. The main direction of attack. Therefore, the sustainable development strategy of the magnesium industry based on resource advantages was first implemented.
Constructing a scientific and technological innovation system for light burnt magnesium powder industry with the technological advantages characterized by the combination of production, education and research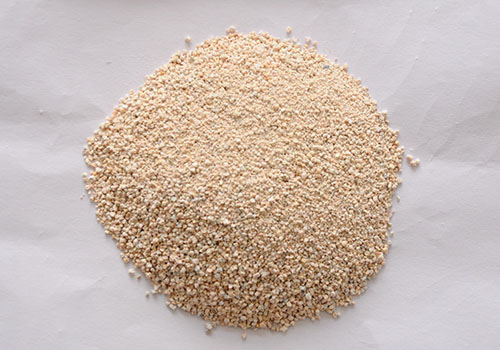 In promoting the development of the magnesium industry, Dashiqiao City has fully played its important role in supporting science and technology, and through the combination of production, education and research, it has brought wisdom to the magnesium industry to achieve sustainable development. The Dashiqiao Municipal Committee and the Municipal Government have successively established comprehensive scientific and technological cooperation with more than 10 colleges and universities such as Beijing University of Science and Technology, Beijing Iron and Steel Research Institute, Dalian University of Technology, and Northeastern University, and hired Xu Jinyu, President of Beijing University of Science and Technology, and Zhen Zhenyuan, Secretary of the Party Committee of China Agricultural University. 11 experts from the Chinese Academy of Engineering, such as Ou Jinping and Duan Xue, are the strategic advisors for the development of science and technology of the Dashiqiao Municipal Government, and jointly established the Magnesium Materials Research Institute with Northeastern University to actively build a platform for technology cooperation and technology transfer for enterprises. At present, 240 companies in Dashiqiao City have established long-term technical cooperation with universities, research institutes and large domestic and foreign enterprise groups, including 168 enterprises of magnesium materials production and research alliances.
The Dashiqiao Municipal Party Committee and the Municipal Government also encourage enterprises to introduce and cultivate high-level scientific and technological innovation talents, set up enterprises or school-enterprise cooperative scientific research institutions, strengthen international technology and economic exchanges and cooperation, and comprehensively improve the technical equipment level of the magnesium industry. At present, more than 150 foreign-funded enterprises in Britain, Germany, Russia, Japan, South Korea, Taiwan and other countries and regions have settled in "China's Magnesium Capital". The magnesium material industry has embarked on the international development road, and its in-depth processing capability has reached international advanced level. Horizontal, automatic monitoring of ultra-high temperature tunnel kiln, intelligent handling robot, hydraulic brick machine, automatic CNC magnesia carbon brick production line and 10,000 tons of hydraulic machines and other intensive processing equipment and equipment level at the international level.
Tags: