Strengthening the efficient and rational use of innovative and light burned magnesium powder resources
Date:
2016-10-12

Author: Click:
Entering Yingkou Bohai Lingmei Technology Co., Ltd. in Dashiqiao City, Yingkou, Liaoning Province, I saw that the light burnt magnesium powder products in the factory are neatly arranged, both in Chinese and English, waiting for loading and transportation. The company is a producer and exporter of light burnt magnesium balls. It has an annual production capacity of 560,000 tons of finished products. The products are widely used in metallurgy, mining and other industries, and the products are sold to more than 30 regions.
In recent years, with the widening of the application field of magnesium industry, light burnt magnesium ball products are no longer simply applied to high temperature furnaces, but are widely used in the fields of building materials, chemicals, automobiles, aerospace, medicine, etc., magnesium chemical, magnesium The building materials and magnesium alloy industries are developing rapidly. Dashiqiao, a resource-based city known as "China's Magnesium Capital", adjusts the development of the magnesium industry, no longer revolves around raw materials, and decisively ends the history of "high energy consumption, high pollution; strong efforts and small profits". On the one hand, we will change the mode of economic development, strengthen the building of innovation capacity within the enterprise, and realize the efficient and rational use of magnesium resources; on the one hand, optimize the industrial structure of the magnesium industry, enter the field of magnesium non-refractory materials, and participate in global competition with high-end products such as magnesium alloy and magnesium chemical industry. .
In order to promote the sustainable and healthy development of the magnesium industry, Dashiqiao City has carried out a comprehensive upgrade of the mines, raw materials and finished products. For mining enterprises with low output, small scale, high energy consumption and high pollution, they have been integrated through mergers and acquisitions. The magnesite mining enterprises have been reduced from 96 in 1995 to 20 at present; they have not been able to ensure the compliance of pollutants. 83 light-burning magnesium kiln, 19 fused magnesium furnaces, 27 fused magnesia kiln, closed 950 kiln, 61, 84 Raymond smashing systems and 116, 236 magnesia powder breaking systems The pollution facilities were specially rectified.
At the same time, Dashiqiao City adheres to the development strategy of winning by quality, and on the basis of maintaining the international market share of magnesium materials, it has made efforts to adjust the structure of export products, and the products are exported to 95 countries and regions in the world.
It is understood that the light burned magnesium powder products that have been developed and produced in Dashiqiao City are listed in the national and provincial science and technology plans, and the types and output of high-tech magnesia products rank first in the country.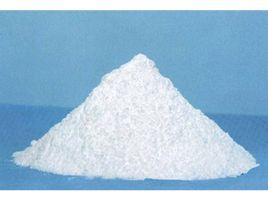 Tags: