Quality improvement, speaking with data
Date:
2016-08-31

Author: Click:
At present, the innovative work ideas of the No. 2 Steelmaking Plant of Taigang, focus on the data and use the data to serve the quality. The cadres and workers of the factory gradually realized that real and accurate data is the basis and basis for carrying out various tasks. Only by accurately grasping the data involved in the work, the objectives are embodied and quantified, and the work can be implemented.
In the recent quality discussion session, the No. 2 Steelmaking Plant summarized the previous experience and used data to record the situation. During the period, the factory carried out 69 quality discussions and the participation rate of employees reached 92.74%. Through the analysis of the data, some of the problems that have not been experienced in the process have been completely solved. After the quality of all the work areas, the personal experience can be collected as required. "It is a good practice to summarize the situation with data. It can more accurately understand the participation of employees at different levels and make up for the loopholes in the work." Chen Jingfeng, deputy chief engineer of the Second Steelmaking Plant, said in an interview.
Not only in the quality discussion, but also in the process of quality improvement activities such as independent improvement, system improvement, and indicator improvement, each work can see the shadow of the data. Tracking the regression indicators of the previous year, the plant decomposed the quality improvement indicators into carbon steel and steel consumption, carbon steel ladle life, stainless steel 304 finished chromium content, stainless steel AOD furnace age, stainless steel metal consumption, light burned magnesium powder consumption and other specific indicators. In the form of data, the goal of improvement and the time of completion are clarified. The tasks and responsible persons are defined on a weekly basis. While achieving the annual quality objectives, it provides a clearer and more accurate basis for daily workload.
"The quality improvement activities can't just stay on the verbal, 'speak with data' can make the words clearer, more accurate and more accurate. When we learn to use data to guide the work, the results will be more accurate, we The action will be more efficient."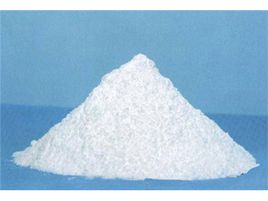 Tags: